Engineering is evolving
Integrated 2D and 3D Design
---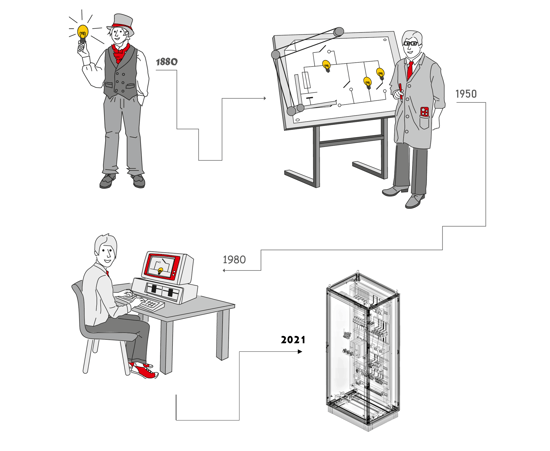 Do you remember the days of drawing schematics on drawing boards? Maybe you have heard the horrors of the lengthy process? Either way, you'll agree that electrical engineering has really evolved since, and a digital drawing package has made designing much more efficient. But, it doesn't stop at 2D drawing. Electrical engineering continues to evolve further and in order to keep up and reap the most benefits, you should adopt an integrated approach of 2D and 3D.
3D engineering solutions offer greater insight when creating designs. They give you the ability to comprehensively check a design before it's built, saving time and money. This approach also ensures that large problems are not found once production has begun, but in the design stage.
Whilst you may have preconceptions that designing in 3D is heavy and difficult, EPLAN Pro Panel makes it easy. The 3D software is partially filled with existing data from the suppliers, which means the engineer only needs to enrich this data with underlying specifications such as defining drill holes and connection points.